Personal Recollections And Observations Of General Nelson Miles Embracing A Brief View Of The Civil War Or From New England To The Golden Gate And The Story Of His Indian Campaigns With Comments On The Exploration, Development And Progress Of....
Miles, General Nelson A.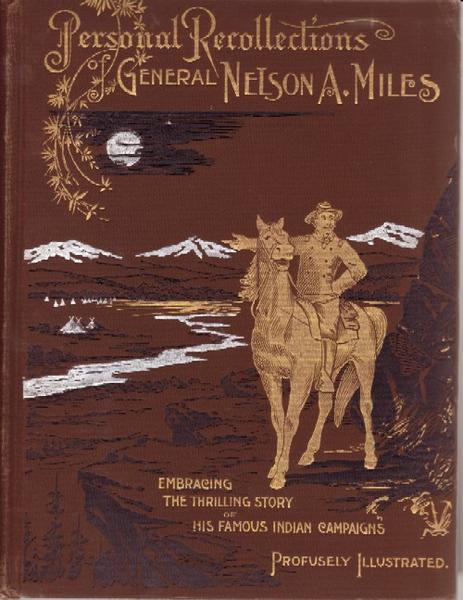 The Warner Co. 1896. 1st. 590 pgs. Frontis, illus. by Frederic Remington, etc. This is the true first edtion. Decker "History of Oregon, Washington, Alaska, Sioux War, Terry and Cook Expedition, Custer Fight, Cheyenne Campaign, Lame Deer Expedition Nez Perce Campaign, Bannock Campaign." Howes #595; Graff #2789. Later issue has Maj. General on the frontispiece. Front hinge split, overall in vg cond.