Boston And St. John Via Portland And Eastport. Ocean Day Route To Eastern Maine And Maritime Provinces
Maine - International Steamship Co.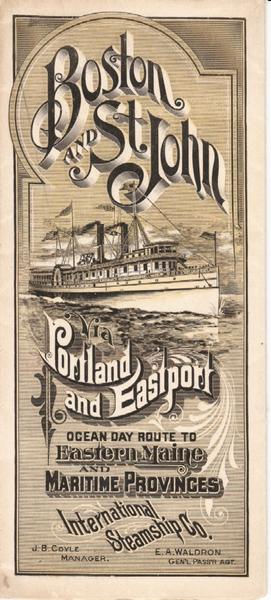 Rand Avery and Supply Co. 1888. 7 pg. double foldout. Illus., map, notes on various resorts, fares, info on fishing and hunting resorts of New Brunswick, etc. Vg cond.